Take a look at these inspirational images showing how trunks and chests can be used to change the appearance of your room. Chests can be used in any room, as a coffee or side table in your living or dining room, blanket box or storage box at the end of your bed, or as a table or storage chest in your entrance hall. Where ever you decide to put your chest or trunk it will make a dramatic statement and can really be a stand out piece of furniture in your home.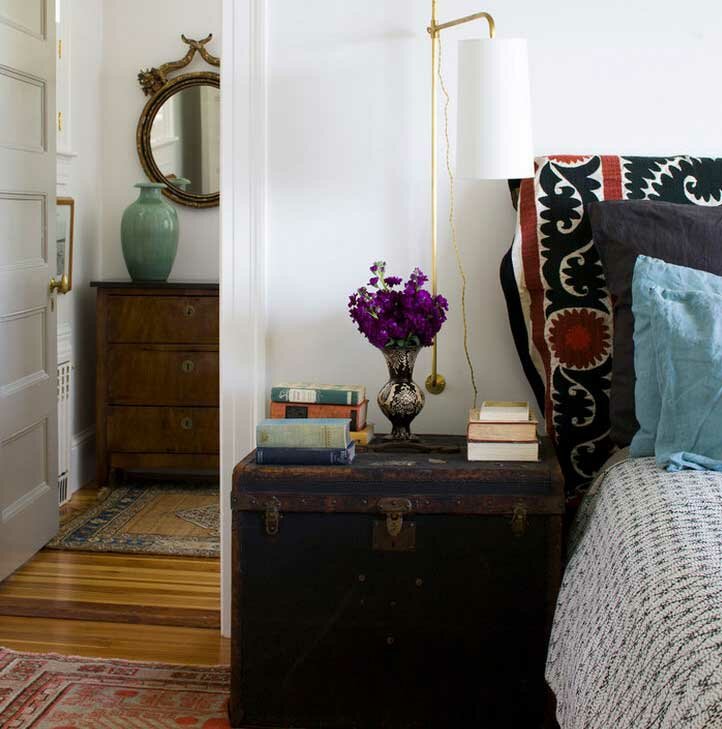 A lovely old small vintage leather trunk used as a bedside table, the knocks and scrapes from its travels adds real character to the piece.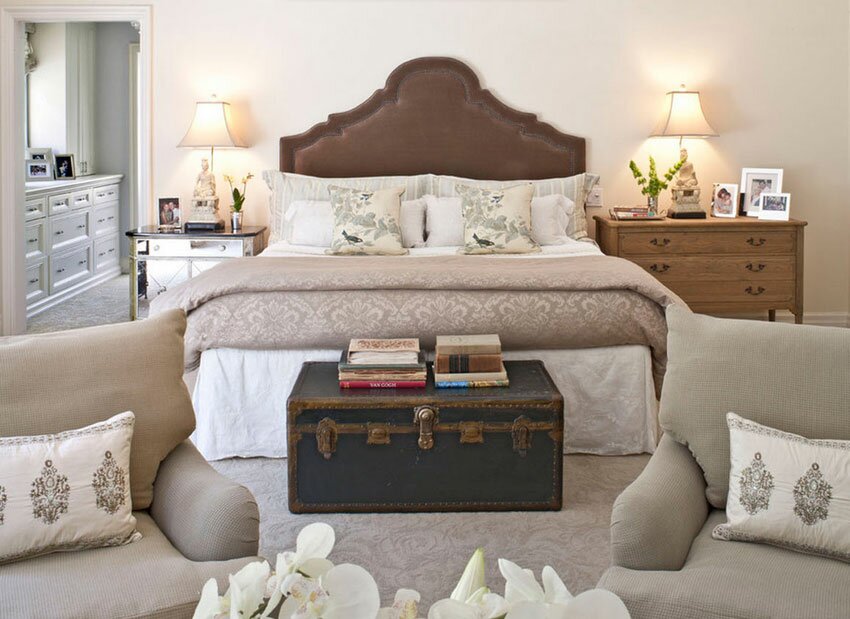 A vintage steamer trunk used for storage at the end of the bed, has some nice studded details.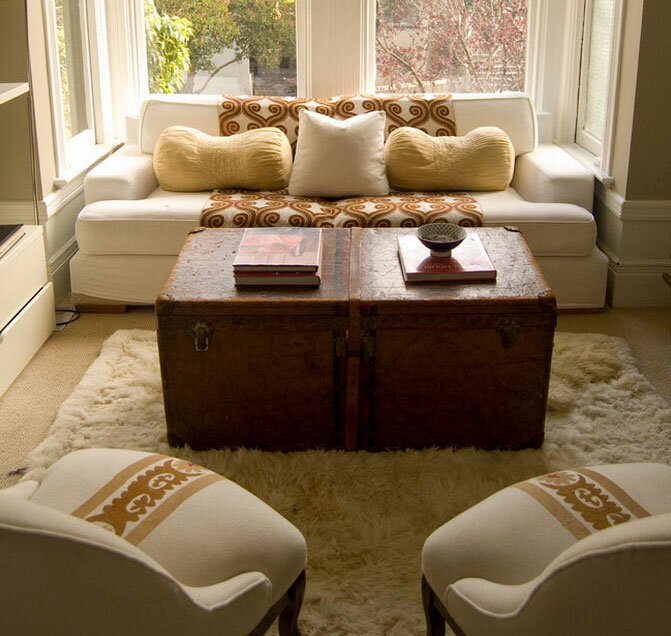 A large vintage luggage case used as a coffee table, it has a really nice brown leather patina which we love.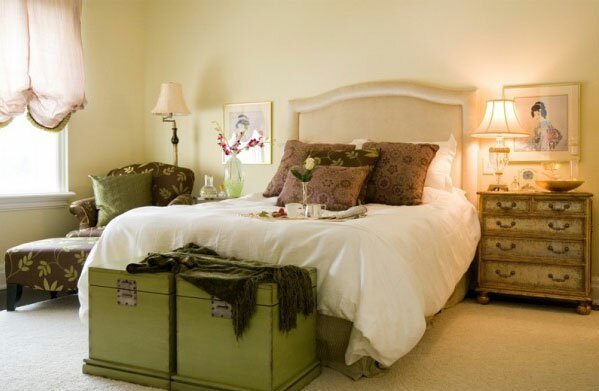 Two Chinese chests in lime green with a lightly distressed vintage appearance.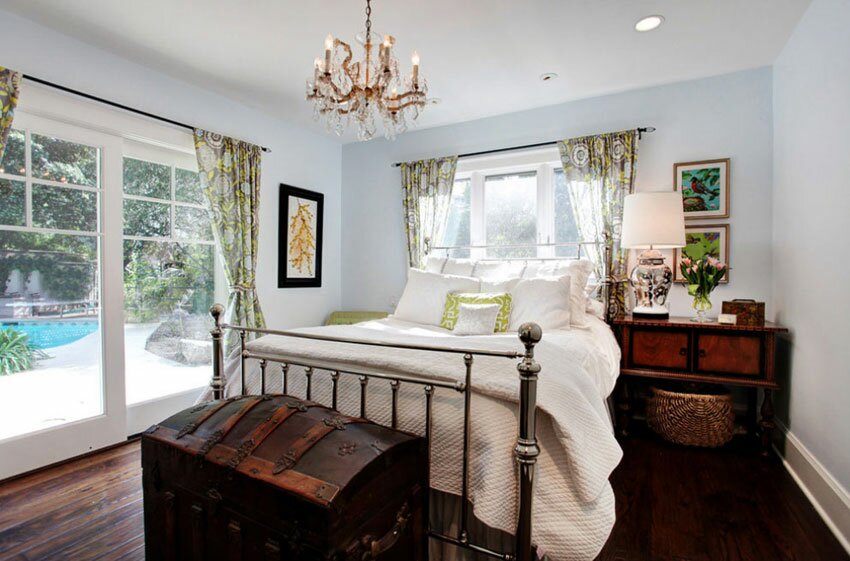 A large old antique steamer trunk, circa 1890.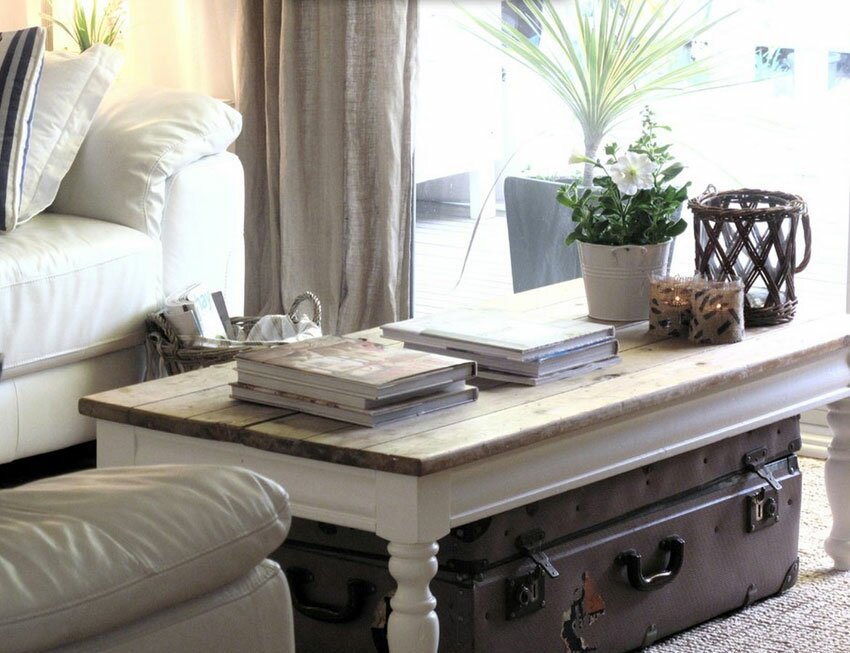 Luggage trunk adds extra storage under coffee table, looks to be in really good condition but is not as old as others featured and probably dates from around the 1940's.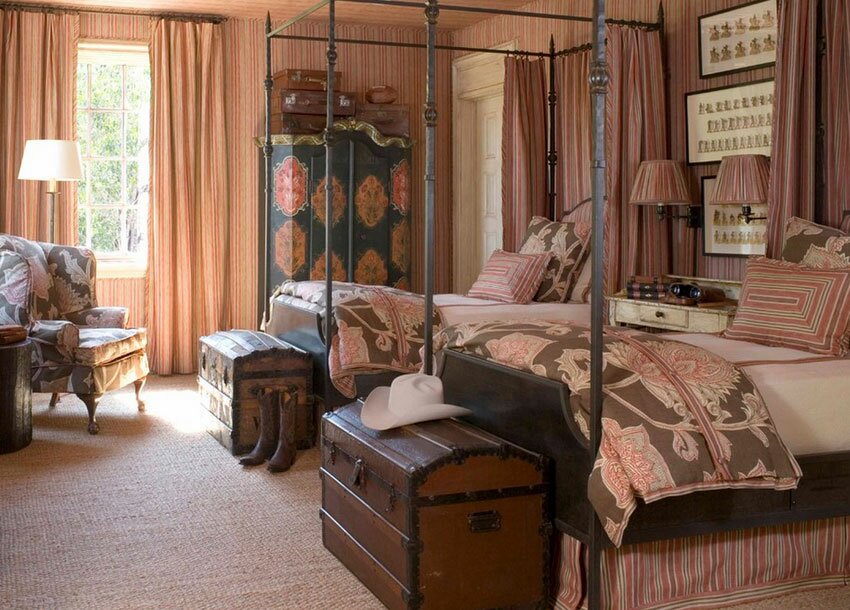 Two vintage domed steamer trunks, this style was manufactured between 1880 and 1920.
They were top of the range and owned by high society of the time, as the steamer trunks were domed they would not stack well when being loaded onto steamer ships and would be placed on the very top of everyone elses luggage.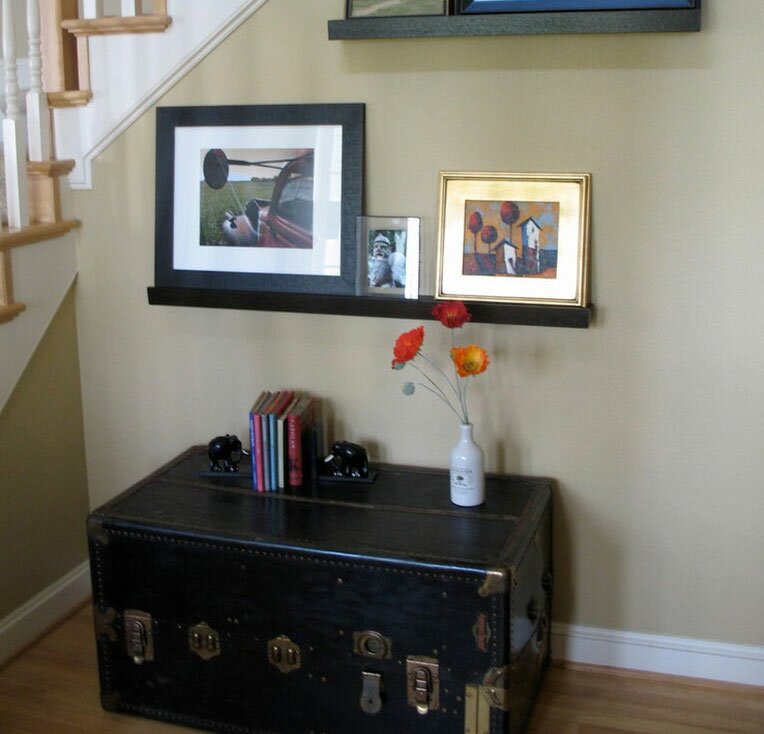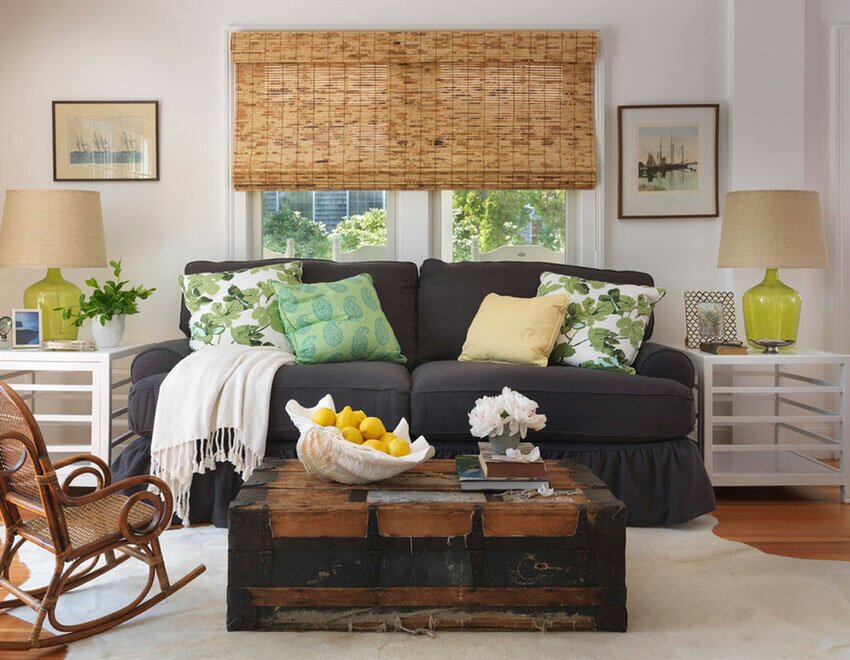 Vintage distressed trunk used as coffee table, eventhough it is heavily distressed by using clean lines and modern furniture it gives a focal point to the room and adds character.